Ginita Wall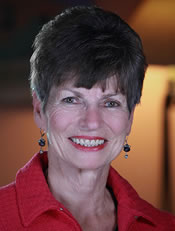 Co-founder of WIFE.org and originator of the acclaimed Second Saturday Divorce Workshops, Ginita Wall is a
financial expert
and columnist for Turbotax, and has written for Horsesmouth, Divorce360.com, iVillage.com, CNBC.com, Cox Interactive Media, the GE Center for Financial Learning and Divorce Magazine.
Ginita is author of eight books, including It's More Than Money – It's Your Life and The ABCs of Divorce for Women.
Nationally Recognized Financial Advisor
As a nationally recognized expert on finances and divorce, Ginita is a frequent speaker for conventions, professional groups, and philanthropic organizations, and she was. named one of the 250 top financial advisors in the country by Worth Magazine seven years in a row.
As a fee-only advisor and collaboratively trained professional located in San Diego, she specializes in helping people through life transitions, including divorce and widowhood.
WIFE.org & Second Saturday
Ginita is co-founder of The Women's Institute for Financial Education (WIFE.org), the oldest non-profit organization dedicated to providing unbiased financial education to women in their quest for financial independence.
She also created the Second Saturday workshop on divorce. Almost 10,000 people have attended the San Diego workshop during the past 25 years, and it is now being replicated in communities across the country. Ginita received the KPBS "Local Hero" award in 2013 in celebration of Women's History Month.